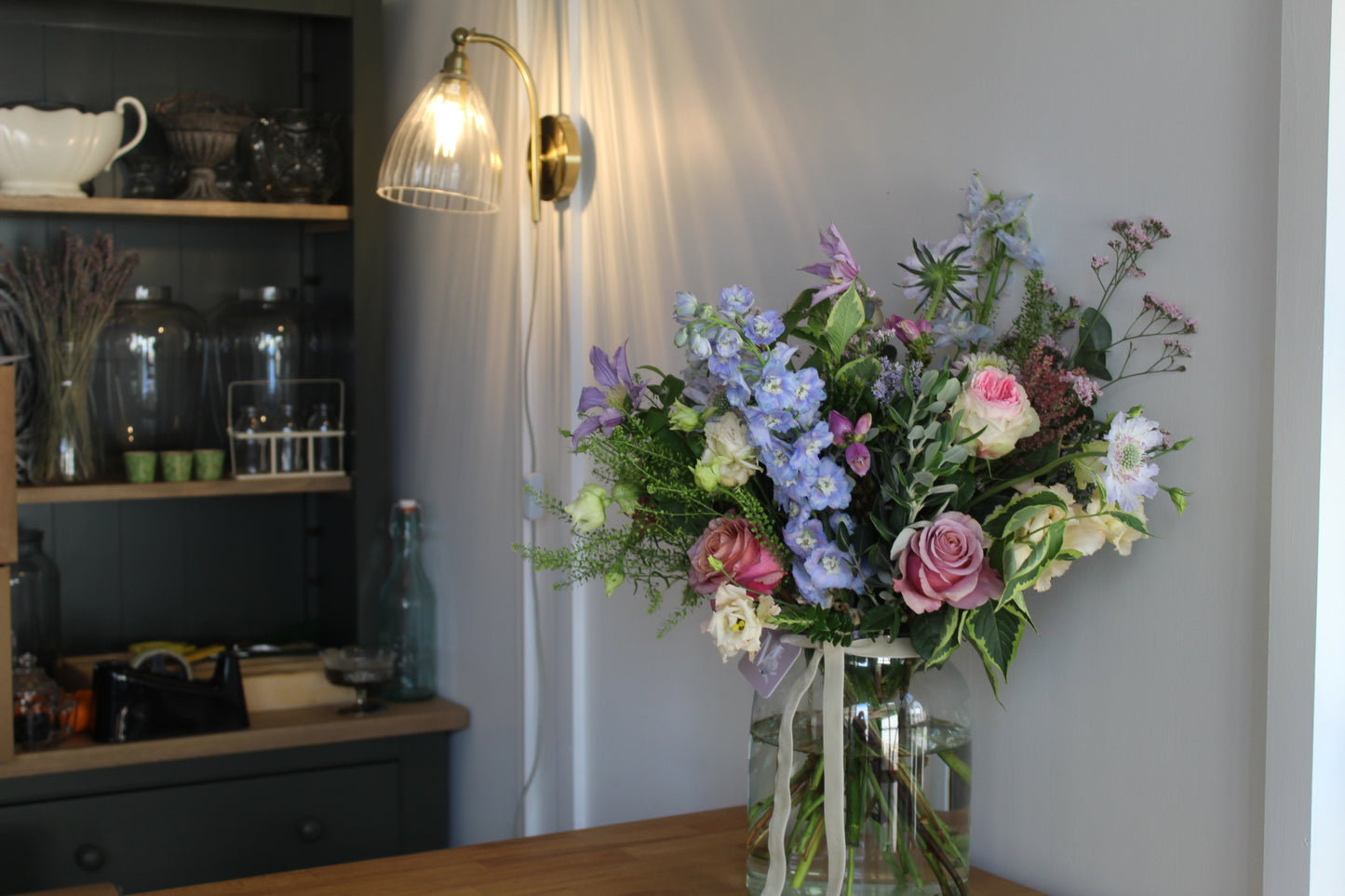 Follow the steps below to ensure your bouquet stays fresh and beautiful for as long as possible.
Start by giving your vase a clean with a little bleach and warm water to kill any existing bacteria before filling it with fresh tepid water. Add in your sachet of flower food.
If your flowers have been delivered in an aqua pack, snip the elastic band which is tied around the plastic bag whilst holding the bouquet over the sink to release the water. Remove any paper and packaging around the bouquet. We recommend doing this within 24 hours of receiving your bouquet.
Re-cut the bottom of the stems with sharp scissors/secateurs at a 45 degree angle. This creates a bigger surface area at the bottom of the stems and allows the flowers to drink more easily. We recommend keeping the twine which holds the flowers together as this keeps the design looking as it should no matter which vase you put the bouquet in.
Keep your flowers in a cool-ish well ventilated space away from heat sources (i.e. radiators), direct sunlight and draughts. Also keep away from ripening fruit (in particular bananas) and removing stems of flowers as and when they wilt, as the ethylene gas they release can shorten the lifespan of your flowers.
Every few days, be sure to re-cut the stems so the flowers can carry on drinking effectively and freshen up the water in your vase. Make sure the water level in your vase doesn't go any higher the the tie point of your bouquet to avoid any rotting leaves and bacteria.